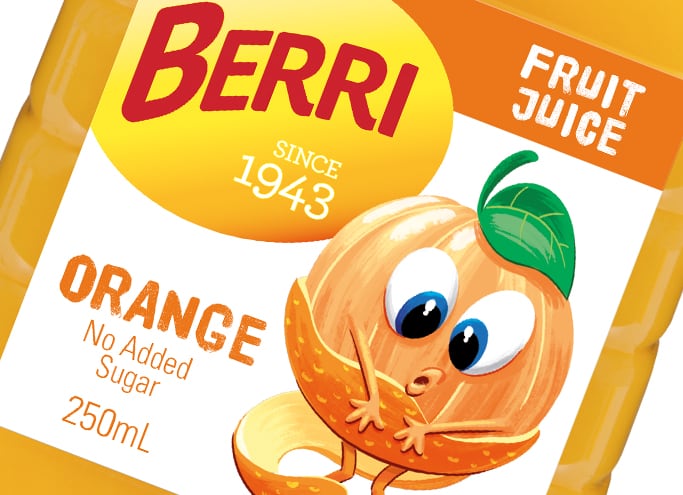 Berri Kids

Packaging Design

Character Development

Artwork
Naughty by Nature.
Challenge: The kids juice category is littered with Juice Drinks in tetra blocks and multipacks to fill the lunchbox, snacking or after school occasions. Berri is the only player with real Fruit Juice in the segment and had an opportunity to re-launch its pop top range to be sold as singles and multi buys. Traditionally targeted at Mums, but clearly a kids product.
Solution: To capture the portion of the kids lunchbox category it was imperative that we talk exclusively to kids. And to do so with humour, fun and memorability so that it is asked for time and time again. The narrative is cheeky, naughty and appealing with exaggerated character features, big eyes and facial expressions that tell a fruity tale.
By creating a character for each of the variants promotes the single pop-top, yet the playful style groups the range together and tells a greater story. And with Berri's strong master brand logo underpinning the design – strongly reassuring mum that its quality and heritage is in every juice.