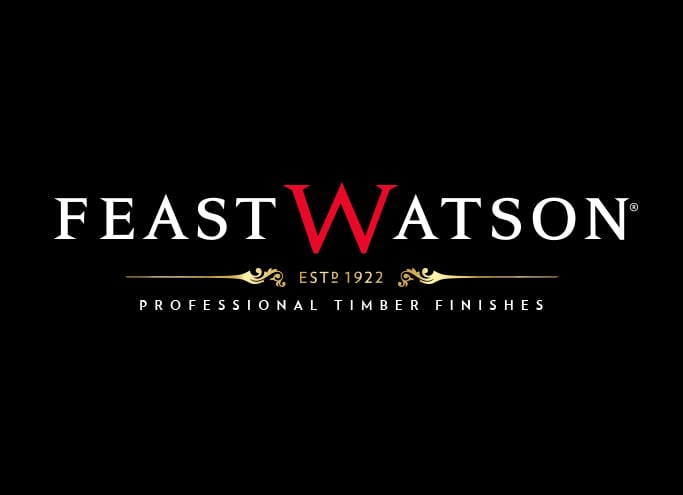 Feast Watson

Brand Identity

Packaging Design

Range Architecture
A professional finish.
Challenge: Feast Watson has an immense heritage and quality credentials amongst discerning wood care aficionados, trade professionals and DIY enthusiasts.
But to grow the range and attract a new, younger audience required a re-imagining of the Feast Watson identity and range.
Solution: B! Brand cemented Feast Watson as a modern heritage brand, building on the trust that has been built on since 1922, yet expressing in a contemporary manner. Simple, stylish design elements define the brand: an iconic red 'W' positioned proud and central within the white Feast Watson wordmark sits on a rich black background colour. The wordmark has been specially crafted to create a unique typestyle that brings heritage cues to life with modern relevance for today's consumers.
With this masterbrand standing confidently on all packaging with metallic gold highlights adding premium and quality cues. Packaging is supported with a bold photographic style, using lifestyle or functional imagery to engage consumers and depict usage and product attributes.
The Feast Watson brand and packaging perfectly combine modern and heritage cues, building on the inherent trust of the brand.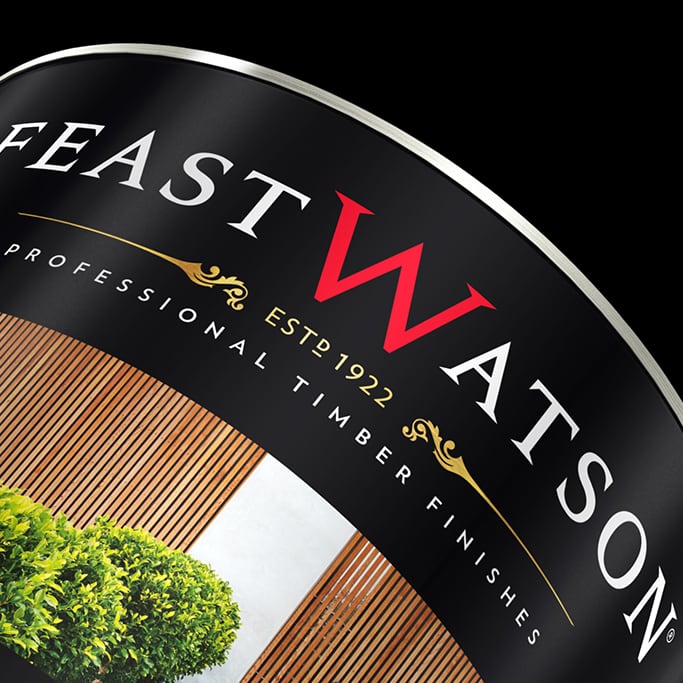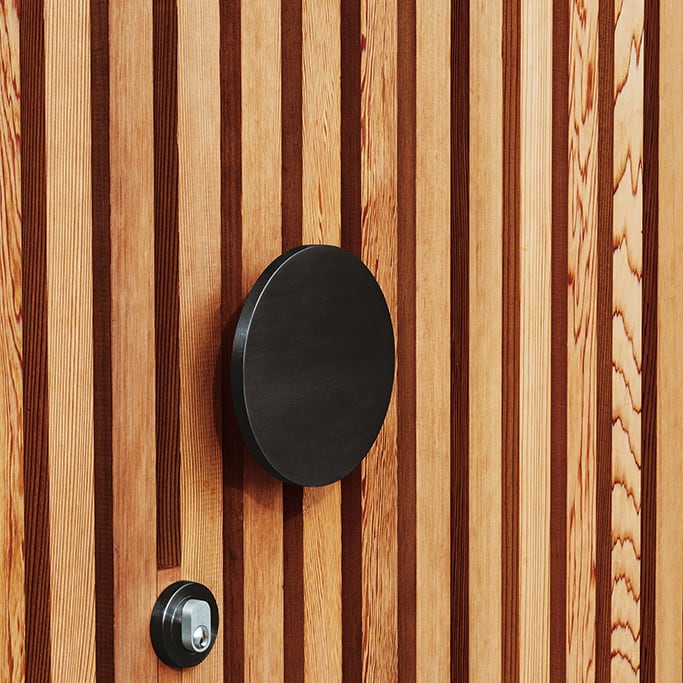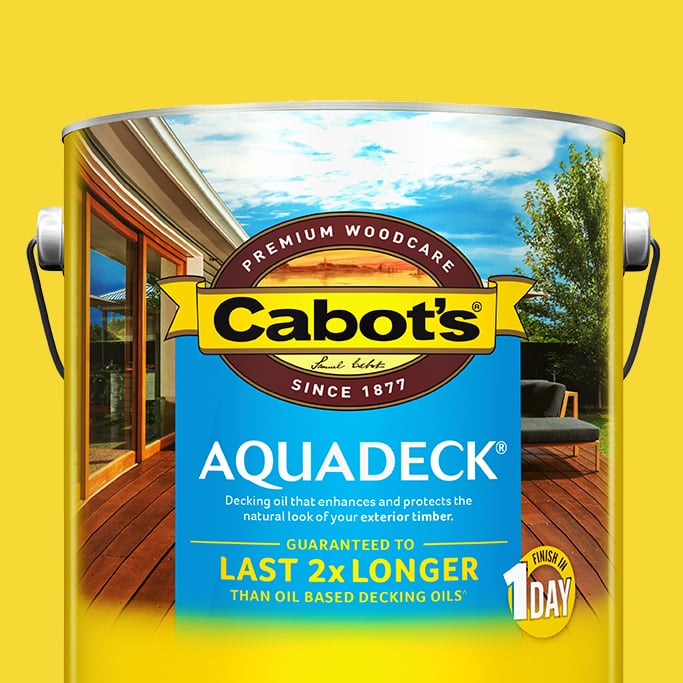 Cabot's

Packaging Design

Range Architecture
A refreshing new look.
Challenge: Cabot's is the clear market leader in wood care in Australia, however
its positioning and identity has evolved organically over time. Combined with an increase in premium brands, and some respectable value brands nipping at its heels, Cabot's market position had been squeezed. In order to retain its enviable market leadership and set up for future growth Cabot's re-articulated its brand and packaging.
Solution: Working with a heritage brand B! retained the Cabot's identity but centralised the distinctive yellow brand block and wrapped up all key hierarchy and messaging into this space. This block now stops consumers in their tracks – in-store. Bold aspirational photography showcases, not only the deck but also, the whole backyard bringing to life the deck as 'third living space'. A contemporary typeface coupled with consumer driven language and messaging translates to a simple, stylish modern design re-positioning Cabot's as a trusted, contemporary,
premium brand.
The Cabot's packaging refresh is a perfect mix of the trust and heritage, and premium contemporary lifestyle reflecting the Australian backyard.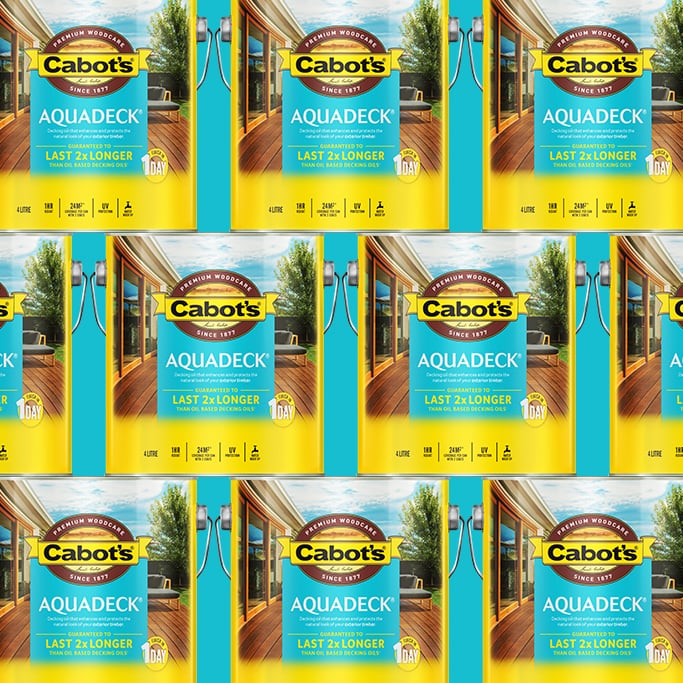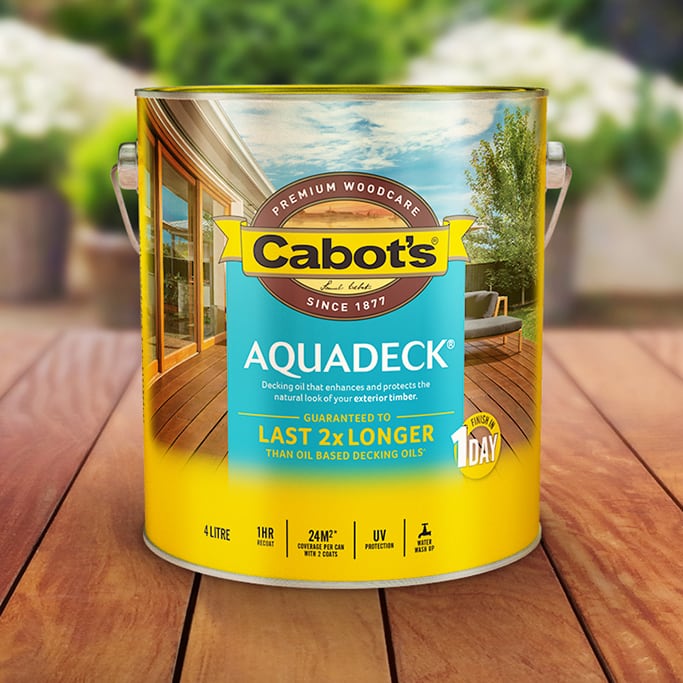 Dulux

Brand Architecture

Photography

Range Roll-out
Leader of the pack.
Challenge: Dulux Wash&Wear is Australia's best selling interior paint. And for
good reason. Its superior Barrier Technology delivers a hard wearing finish that lasts and lasts. Never resting on their laurels, or allowing competitors to bridge the gap, Dulux have reformulated to make W&W even better. To alert consumers to the change, B! Brand refreshed the extensive range of around 100 SKUs.
Solution: The W&W range redefines how a market leader should look – bold and confident. Simple, strong design elements define the range: robust brand lozenge, clear and concise claims area, aspirational lifestyle imagery, and a smooth as silk texture to reflect the product's premium finish.
Dulux Wash&Wear packaging strikes the perfect balance of 'rational and emotional', and delivers this with the confidence of Australia's leading paint brand.