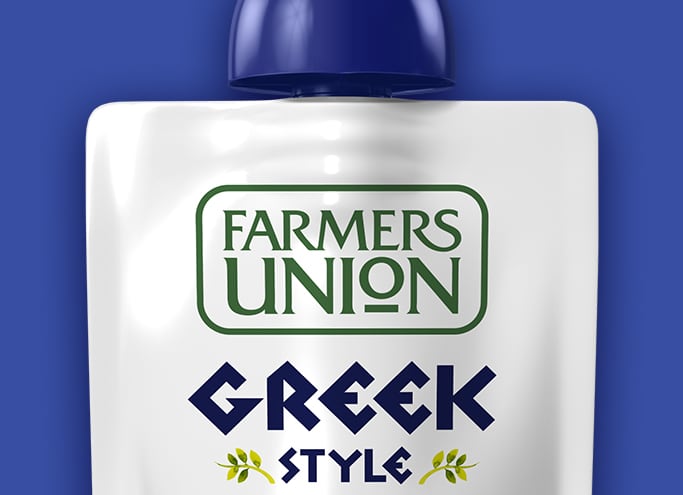 Farmers Union Greek Style Yogurt

Brand Adaptation

Packaging roll-out
Yogurt on the go.
Challenge: Building on its market leadership and excellent taste credentials Farmers Union Greek Style yogurt identified an opportunity to capture the growing desire for a healthy on-the-go snack option.
The pouch format is heavily saturated by kids' offerings so a gap existed to target adults looking for a natural, wholesome yet delicious snack. B! were briefed on extending the Farmers Union Greek Style brand into this successful snacking format.
Solution: Simplicity was key to delivering a range of Farmers Union pouches.
Using the purity of the white background from the Farmers Union Masterbrand, that is synonymous with health and greek yogurt, gave us the ideal canvas to project simple delicious cameos and vibrant, flavour communication.
The overall range feels tonally very modern, with a result that is high on naturalness and energy from a bright colour palette.
The pouches lets the flavours do all the talking and people are listening. A growing range that's on the move.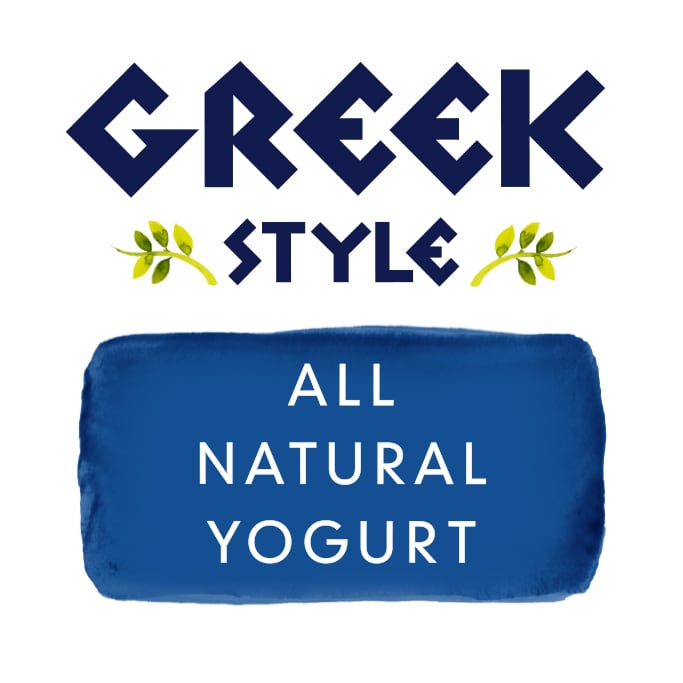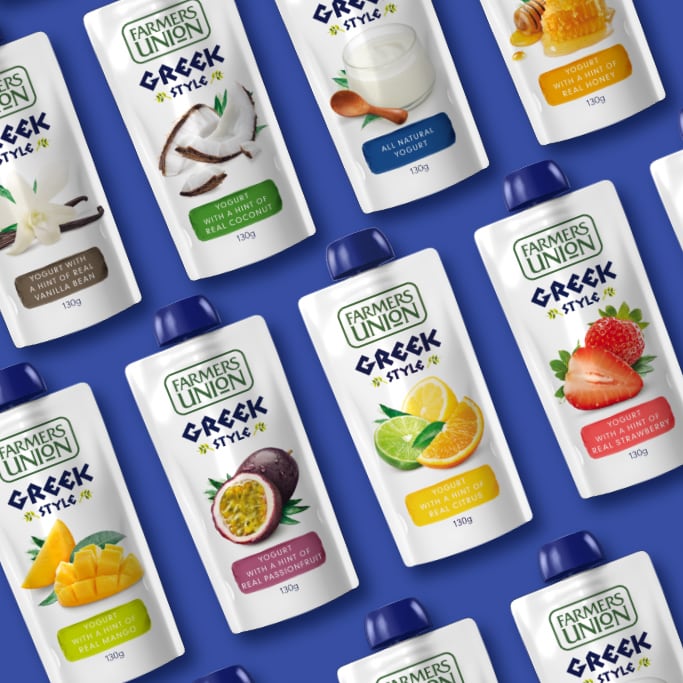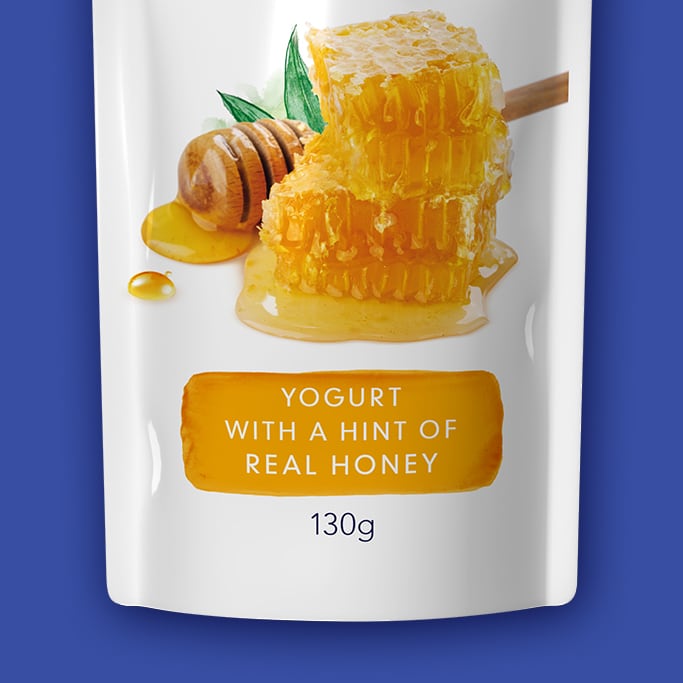 Farmers Union Kids

Range Creation

Packaging Design
G'day everyday.
Challenge: Farmers Union is highly regarded in South East Asia as a premium adult yogurt harnessing the goodness of fresh Australian Dairy.
B!Brand was tasked to find a way to extend into kids market with added health benefits of active cultures. The launch was a first for the brand in China.
Solution: Extensive research in the region uncovered the inherent love and curiosity of unique Australian animals as a way to attract and talk to children. At the same time representing Australian Dairy.
B!Brand created four cute characters for the brand rolling out onto packaging as well as collaborating on an Augmented reality app for launch. A successful launch creating a footprint in China and expanding over the South East Asian region. It is currently well exceeding launch expectations.