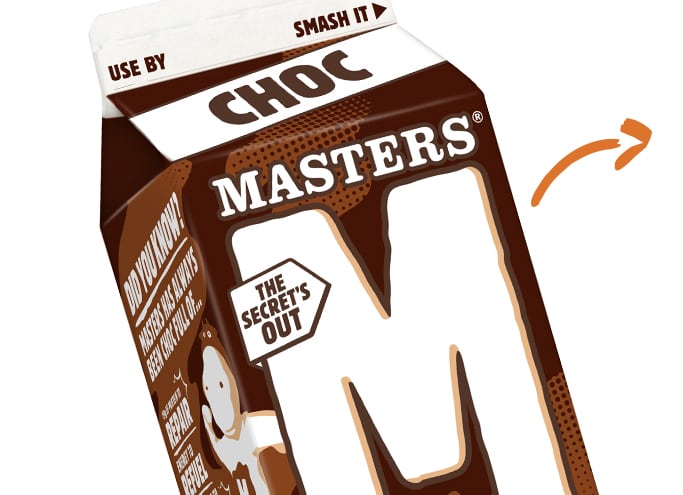 Masters Milk

Packaging Refresh

Character Development
Masters of the west.
Challenge: Since 1956 Masters Milk has been very much loved and revered by Western Australians. But competing in an ever-changing category there's no time to stand still. B! was briefed to bring enhanced appetite appeal and inject some fun, energy and vibrancy into Masters Flavoured milk.
Solution: Personality was injected on pack while retaining the iconic 'M', the key asset that anchors the brand. Rivers of chocolate, strawberry, mocha and so on were created to enhance appetite appeal and convey milky goodness.
Harnessing the opportunity to feature the full family of the iconic Masters Cows, these characters were brought to life through new poses and expressions – creating depth and layered storytelling to the Masters range.
A cow-laboration of the brand assets – with fun and energy – ensures this icon is around for another fifty years.