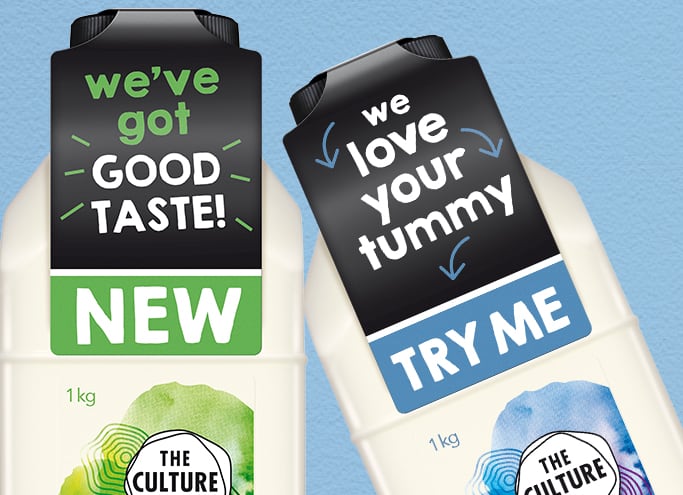 The Culture Co.

Innovation Partner

Brand Creation

Packaging Design

POS
Loves your guts.
Challenge: Capitalise on the increasing interest and growth of probiotic and fermented foods by uncovering a compelling offer that can expand this niche into mainstream grocery.
Solution: B! partnered on the creation of this Probiotic Keffir concept through research, brand development and launch. B! conceived the 'The Culture Co.' brand name to simultaneously refer to both discernment and the good bacteria that helps maintain gut health. The packaging reflects this duality with an abstract and engaging watercolour expression of live cultures, that perfectly marries science with art. Simple, concise and engaging health messaging underpins the confident
brand lock-up.
Sales exceeded projections. A brand is born and the future is bright.