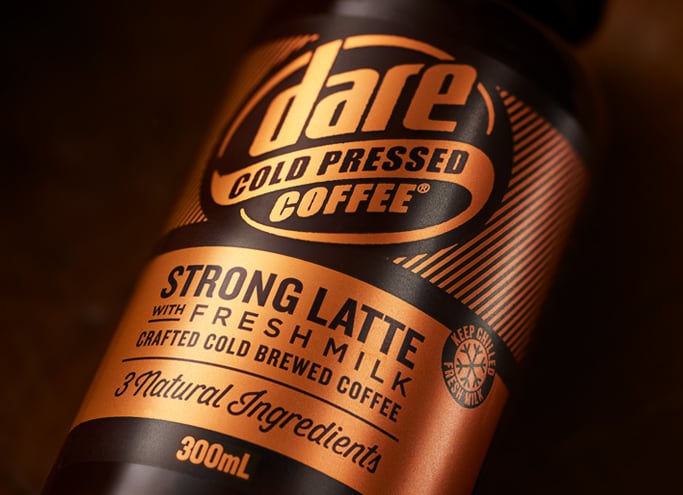 Dare Cold Pressed

Innovation

Brand Creation

Brand Development
A new brew.
Challenge: Create brand and packaging for a new range of Cold Pressed Coffee from the juggernaut that is Dare. That taps into the discerning and experimenting coffee lovers through a more sophisticated offer. With the objective of seducing new users and tantalising current lovers of Dare by bringing the boutique cold coffee extraction process to the drinks fridge.
Solution: B! partnered on the launch of Dare Cold Pressed from research through to brand development and launch, embracing the enviable challenge of making it feel part of the Dare family, but different enough to get noticed in a vibrant, busy route fixture and at the same time reflect the semiotics of coffee and coffee culture.
We introduced hand-crafted, intricate and ornate coffee cues, along with cues that ordinarily belong in the craft beer arena, that talk not only to the process of how cold pressed coffee is made but reflective of the growing sophistication of the target market and their evolving tastes.
Metallic embellishment was used to project the powerful Masterbrand off the moody background of a rich, dark bottle.
A new brew leading the way.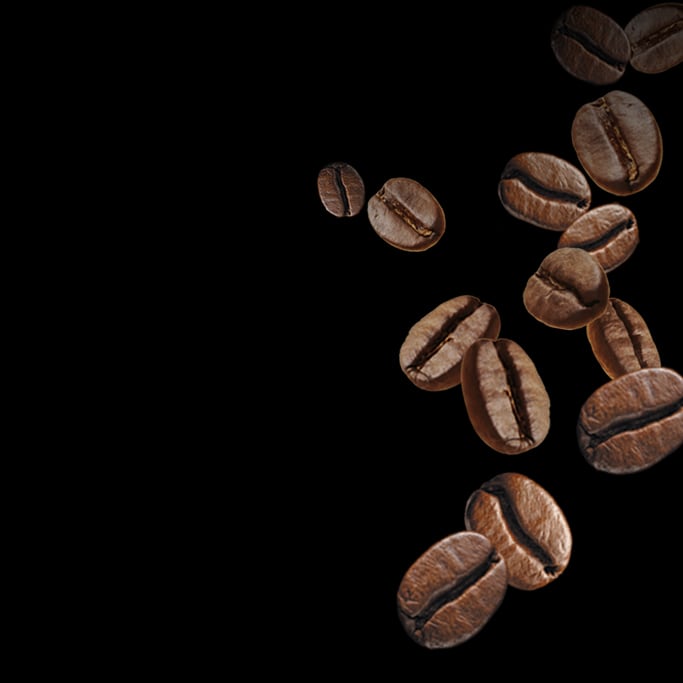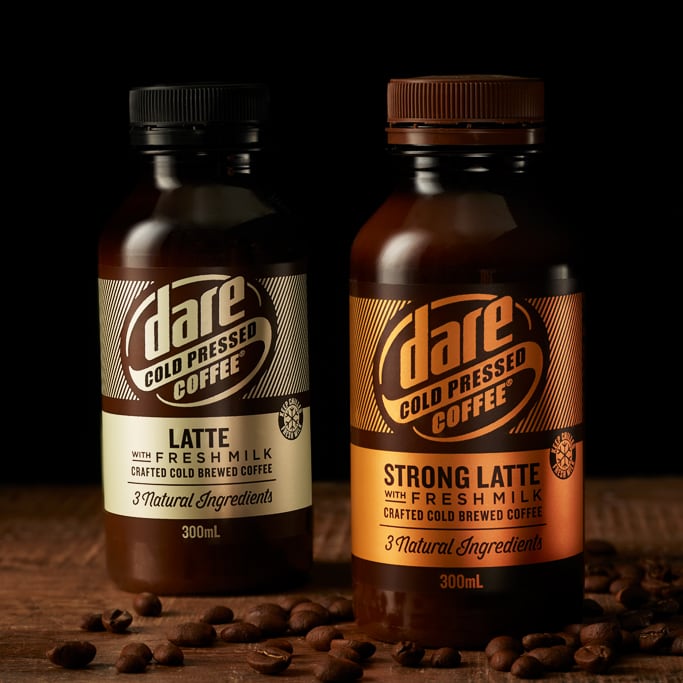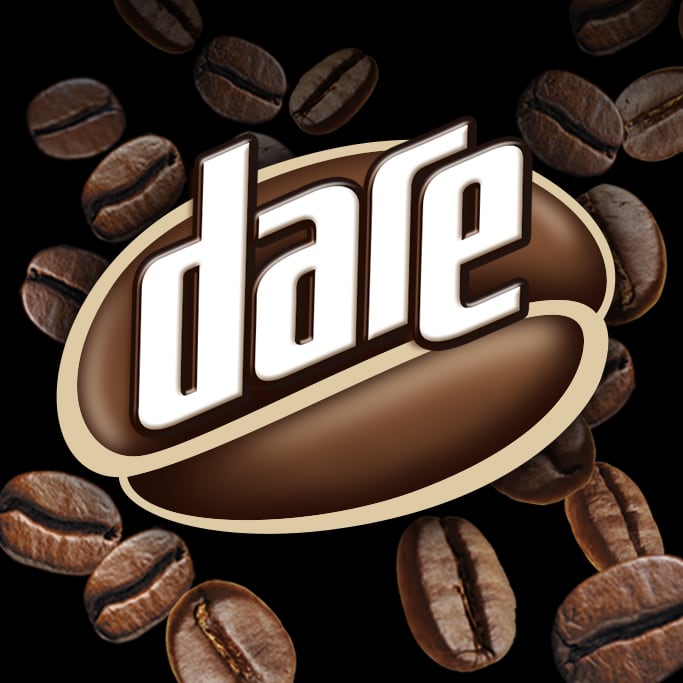 Dare Iced Coffee

Line Extension

Production Management
Once, twice, three times the flavour.
Challenge: As consumer preferences trend towards stronger and bolder, the Dare team saw an opportunity to develop a product that brought even more punch to the classic Dare taste: a triple shot iced coffee.
Solution: It was important to communicate that Dare Triple Espresso was more than just a flavour extension, this was a serious offering for true caffeine connoisseurs.
So we moved to a full silver label, maximising shelf impact and differentiation. The Dare brand and coffee beans reassure on taste and quality, while a bold black panel highlights the extra strength.
The new offering provides a step up in coffee credibility, brings new users who are chasing a stronger fix into the brand and secures another coveted facing in the fridge – triple benefits!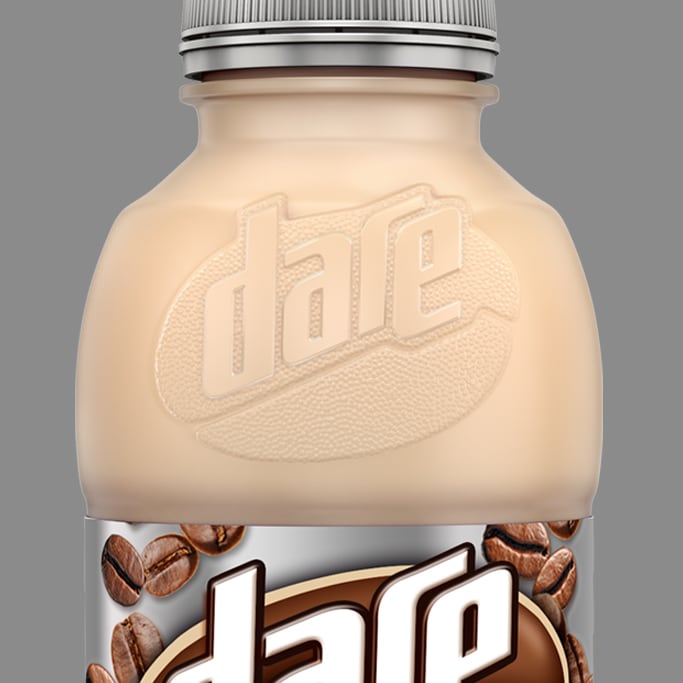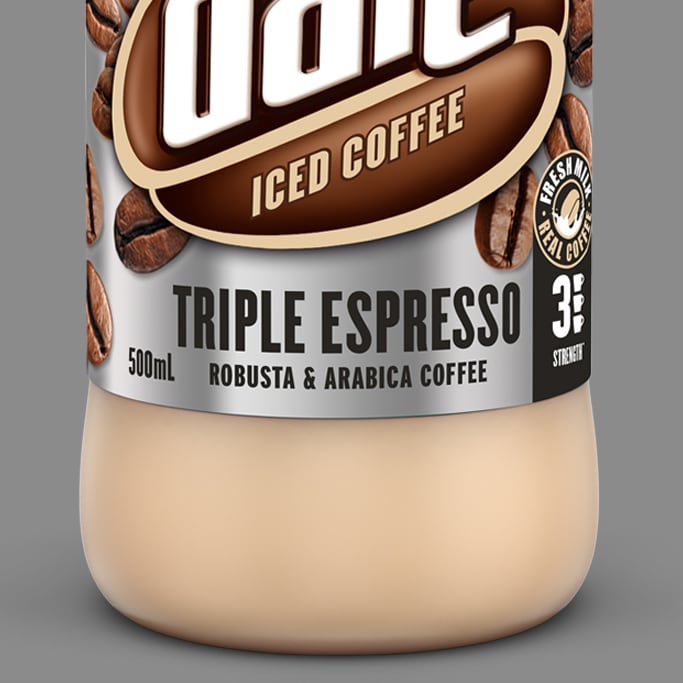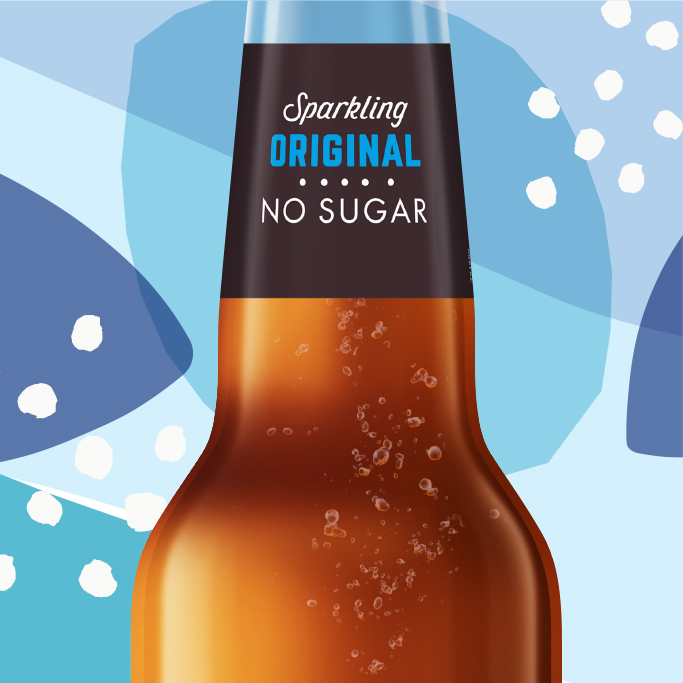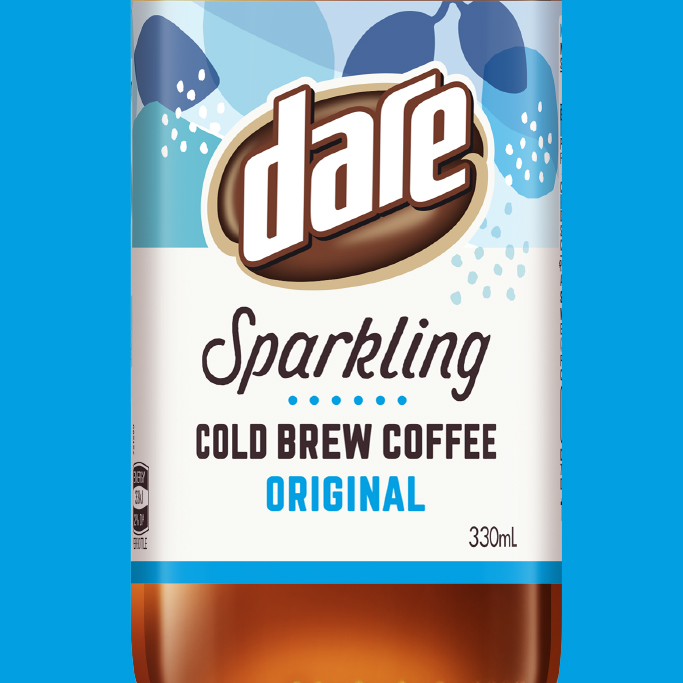 Dare Sparkling Cold Brew

New Product Development

Production Management
A sparkling innovation.
Challenge: Create a new innovation that breaks Dare out of its traditional milk platform with a Sparkling Coffee drink. B! Brand was tasked with creating a refreshing drink with a coffee kick to compete with long-established CSDs, Kombucha and challenger drink offers that are hitting the market.
Solution: B! partnered on the creation of Dare Sparkling from research phases through to brand development and launch, embracing the challenge of having to communicate an unknown taste and consumer experience.
Using the master brand as a trusted and recognised coffee brand and employing a more traditional hierarchy to frame it in consumers mind. From here imbued bubbles, natural cues to make it a worthy competitor in the premium drinks space.
A soft launch in QLD so far where a sophisticated offer from a mainstream player is challenging tastebuds.